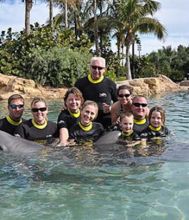 About Stuart Wescott, Dolphin Tours Captain
Captain Stuart Wescott, a 9th generation Outer Banks native, grew up two blocks from where the tours depart. He spent summers as a youth exploring the local waters fishing and crabbing, hunting and trapping.​ He lives on waterfront property that has been in his family for more than 200 years.
Historians report that the Wescott family shipwrecked on the Outer Banks sometime in the late 1700s. If you are looking for a nice relaxing trip from a captain/tour guide with rich local heritage and great knowledge of the area's history and cultural beginnings then you most definitely want to check out Captain Johnny Dolphin Tours.
 
---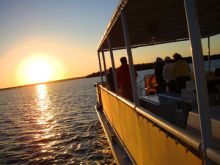 About The Captain Johnny Boat
The Captain Johnny is 55 ft. long, 14 ft. wide, Coast Guard Certified and seats 49 passengers.